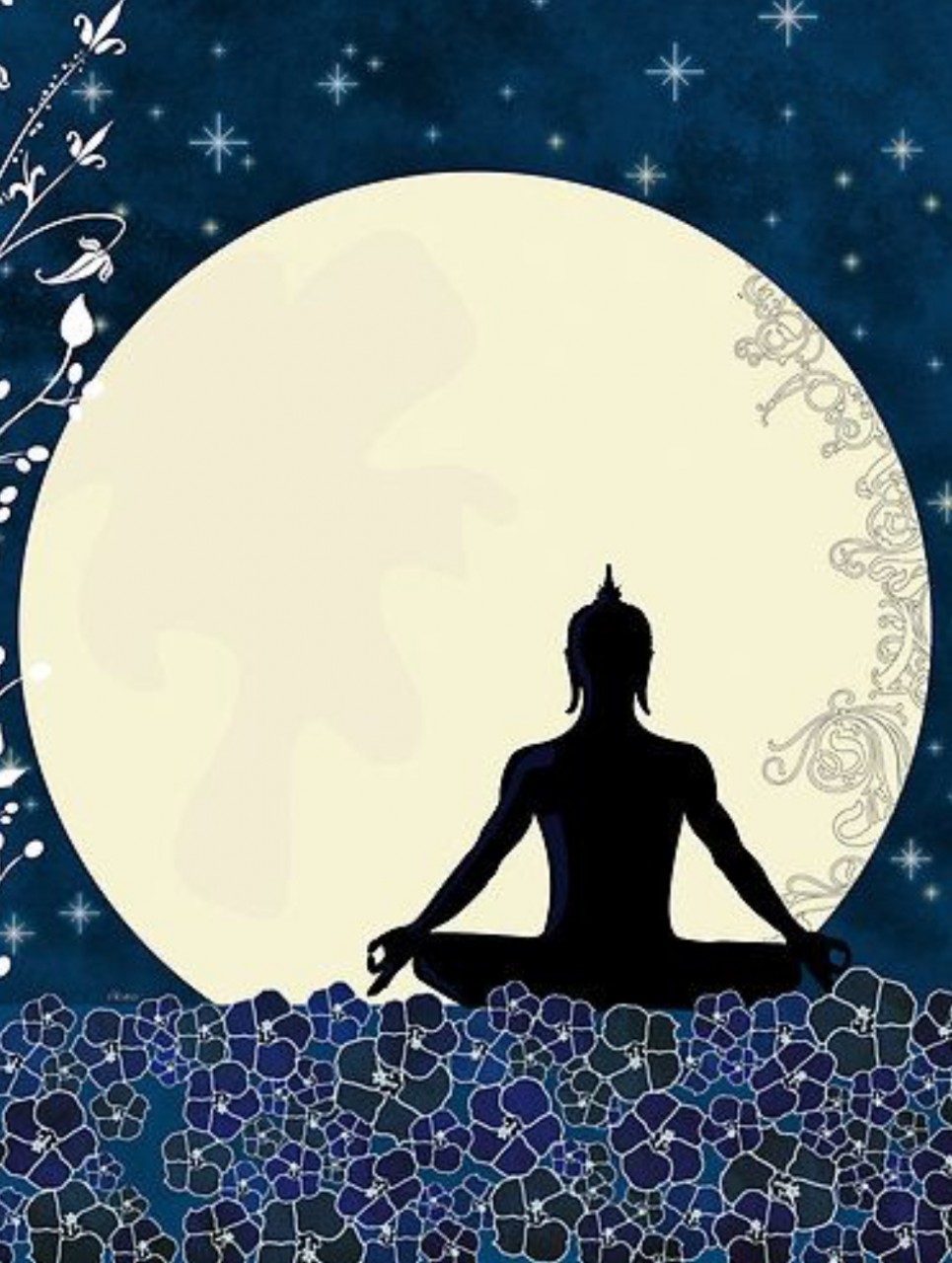 Vaishakh Purnima, Buddha Purnima, Kurma Purnima, Peepali Purnima, Satya Vinayak Purnima, Vesak Purnima
Purnima - full moon. The full moon days in the Hindu calendar are all marked as auspicious and assigned to various deities accordingly.The full moon of the month of Vaisakh(Sun in Aries) is considered extremely auspicious for spiritual purposes.
The most popular story being that Buddha( also considered by some as the ninth avatar of Vishnu-the creator) was enlightened, born(me too) and even finally attained nirvana, on this very same day. The Vedic story assigned to this Purnima is that Vishnu took his second avatar as the tortoise to allow the churning of the oceans. Krishna is said to have advised his poor friend Sudama to undertake the Satya Vinayak fast on this day to avert his poverty.
The peepal tree is of great significance for this full moon as it is claimed that Vishnu is resident in it..uncanny coincidence that Buddha was enlightened under a peepal tree on this same day? Anywhichways, it's a beautiful sight to behold a peepal tree at this time of the year, as the leaves are new and bright green and also, as summer progresses, they are the most cooling to sit beneath..each leaf twirling along on its slender long stem and creating a whirl of cool air that beats electric fans.
All in all, the full moon always holds special place for all life forms, especially for women(https://www.ncbi.nlm.nih.gov/pubmed/16407788). In yogic terms, the moon is the emotional,spiritual principle and the sun is the logical consciousness. Between the ha of the Sun and the tha of the Moon, the synergy of hatha yoga is created and yogis are nurtured by the motherly Moon at the tha. During Purnima-full moon, the nectar of immortality(Soma) that is at the crown chakra is even more potent and it is encouraged to undertake spiritual Sadhana to tap it through fasting and other methods. The moon of Vaisakh is specifically important for the spiritually inclined as it falls in the middle peak of the Adana kala(physical body depletes and spiritual energy increments)- during the uttarayana(sun in the northern hemisphere) phase. Meditation and such practices bear better fruition.
We should understand these tips and use wisdom cues from nature to make easier our journey on the spiritual path or whichever direction we choose to take our yoga.